I've already read 17 books in January (most of which have been novels!) I think this is hands down the most I've ever read in one month. Seeing if I can break 20 before the month is over.
My 17th book for January was Deep Magic by Gillian St. Kevern. I try to review every book I read on Goodreads, but don't always share those reviews on my blog. But this book definitely needed a blog and GR review.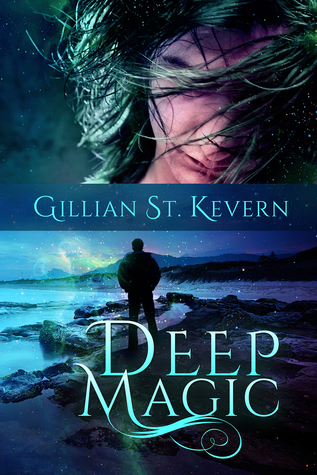 4 Stars
If I had to describe this book in one word, it would be whimsical.
I instantly fell in love with the wild landscape of Wales and the quaint small town our protagonist Oliver Evans inhabits.
Oliver is a wanderer–plagued by an insatiable Longing for home. When his grandmother passes away, he inherits her cottage up on a set of cliffs overlooking the sea. So many memories in this place haunt him and he is drawn into the history of his own life while searching for a long lost friend named Myrhydion.
As the story progresses, we are pulled into a world of cunning magic and mythology about sea dwelling creatures called morgen. I was utterly fascinated by it all.
Olly and Myrhydion's relationship was so sweet and yet still full of fun. The only reason I knocked off a star for this book was because of the sensual scenes. In my opinion they did absolutely nothing for the story and though they were short, they still drew me out of the overall sweet and epic tone of the story.
If you are looking for a book about mermen or selkies, I would highly recommend this one. Though the morgen are different from the previously named mythical creatures, you get a similar feel.
I am very much looking forward to book 2, Morgen's Curse.